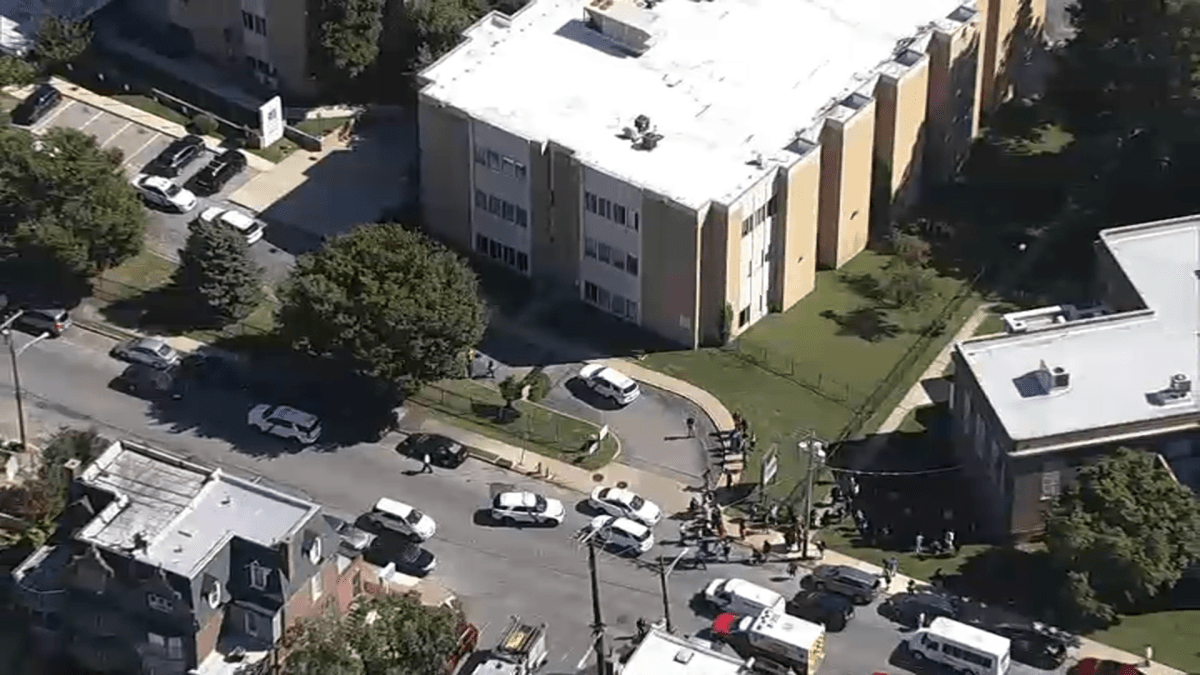 1 shot, killed in a building in the Logan neighborhood of Philadelphia – NBC10 Philadelphia
One person died and one person was in custody after an active shooting at an office building in North Philadelphia's Logan neighborhood late Friday morning. And police said the suspected shooter was carrying what appeared to be a homemade weapon, police said.
A heavy police presence was visible outside the building at 5201 Old York Road. The mixed-use complex houses offices, including Pathways to Housing, an organization that works with Philadelphia to end chronic homelessness.
An unidentified man was shot in the head while on the first floor at around 11:25 a.m. and was pronounced dead shortly thereafter, Philadelphia Police Deputy Commissioner Ben Naish said later in the afternoon.
Officers then proceeded from floor to floor in what they considered to be an active shooter situation.
SWAT officers could later be seen at the scene and at least one handcuffed person was taken to a waiting police van. Naish said police caught the suspected shooter on the third floor and made him surrender without further incident.
"We are not looking for anyone else," Naish said, noting that no one else was injured and the threat of active fire was over.
His weapon appeared to be home-made, investigators said. Naish did not elaborate on the details of the weapon.
The shooter reportedly fired at least one more shot as it passed through the building, investigators said.
Philadelphia Police did not immediately disclose what led to the incident, but said he likely had a grudge. Naish said it was pretty clear that the alleged shooter specifically came into the building and "was going to do the kind of thing he wanted to do" to injure people.
"Everyone inside the building must have been afraid for their lives," Naish said.
The stage is near the Einstein Medical Center and some schools. None of these places were affected.
NBC10 has a team on site to gather details.
This story is developing and will be updated.