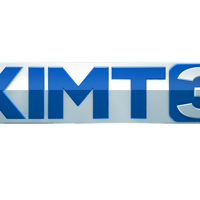 Country Club Manor District Concerned About 3-Storey Apartment Building Project | News
[ad_1]
ROCHESTER, Minn. – Residents of the Country Club Manor neighborhood object to the size of a 3-story apartment building that should be built – saying it will not be suitable for the neighborhood.
Titan Development plans to develop a 3 story building on 2.3 acres of land located at 36th and Country Club Rd. In an effort for more affordable housing.
The proposed 72-unit apartment would be raised to prevent flooding, along with driveways and parking spaces directly behind the owners' one-story homes.
Owners Steve and Terry Fields live directly behind the grounds, they tell KIMT News 3 their biggest concerns are getting no sun and no privacy. They also say it would bring more traffic.
Other neighbors KIMT spoke to say they are not against affordable housing, the problem is the size and proximity of small single family homes.
Affordable housing – all of us neighbors are for that, we think the city of Rochester needs it – but they could have chosen a much better place to put it, rather than sticking this huge building on a piece of land. 2.3 acres, "says Steve Champs.
Terry Fields adds, "We think it's done because the city wants affordable housing, but let's face it, you can't cram a three story building on a tiny lot just to get your affordable housing.
The neighbors want the developers to reconsider a building in the R-2 zone that would allow duplexes.
David, who has lived in this neighborhood for 30 years, says, "It could have been handled differently, life will change dramatically and no matter what we say or do, it will basically happen. "
He says he's been reassured by the developer and council members that runoff won't be a problem – but he thinks it will flood his garden.
David says ambient lighting is also a problem – comparing it to Friday night football in their backyard.
Another concern for the neighbors is that property values ​​will drop dramatically.
Karen and Dennis Noltee have been residents for 36 years.
"What if a three story project were to be built within ten feet of their property line – how would they vote? And I'm afraid that's not what they'll have in mind when they vote, "says Karen.
"I just don't think we should all pay the price for destroying our neighborhood and having a huge building built in our backyards," she adds.
Neighbors plan to make their voices heard at the next hearing on the project before a decision is made at the January 3 city council meeting.
[ad_2]