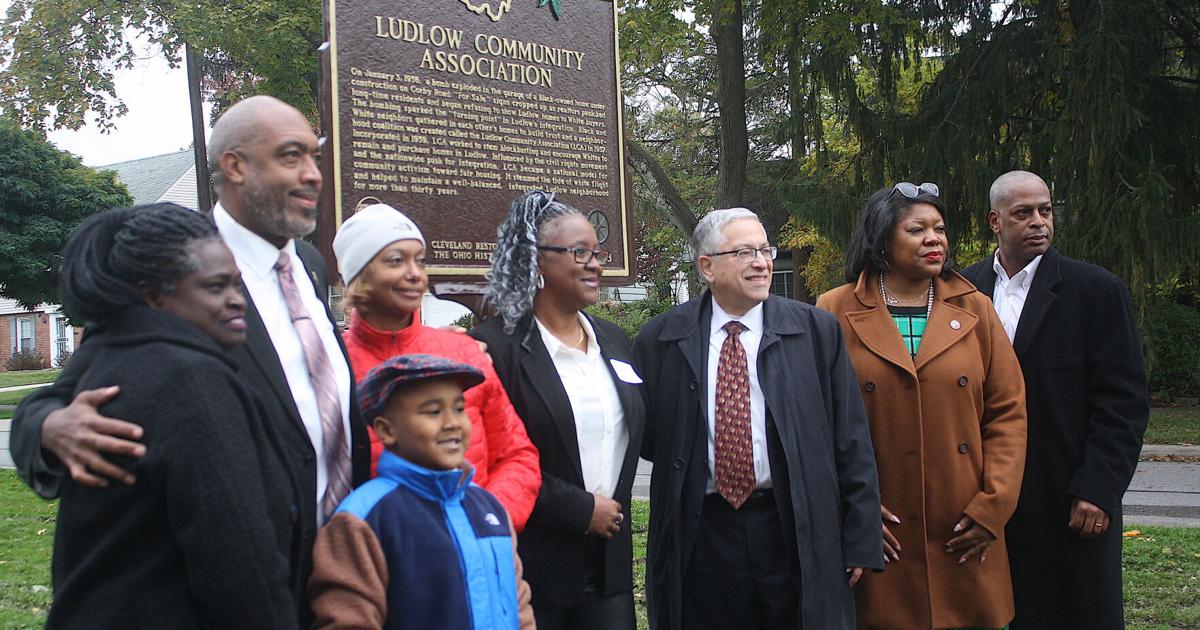 Ludlow Neighborhood of Shaker Heights Receives Ohio Historic Marker | Local News
When a bomb exploded in John and Dorothy Pegg's garage on Corby Road on January 3, 1956, ripping a hole in the wall of the black couple's dining room, it rocked the Ludlow neighborhood.
A neighbor, Bernard Isaacs, sprang into action, leading the effort to form the Ludlow Community Association, which worked to integrate the neighborhood in multiple ways, including forming the Ludlow Community Bank, which provided loans to black families hoping to buy homes in the neighborhood. Isaacs became the association's second president. The first was Irwin Barnett, who was a member of Anshe Chesed Fairmount Temple in Beachwood.
Hammond, who lives in the Washington, D.C. area, was back in his old neighborhood Oct. 20 to celebrate the unveiling of a bronze Ohio historical marker at the corner of Corby and Hampton roads, noting the efforts of neighbors to counter practices designed to keep suburbs segregated, such as blockbusting, where real estate agents tried to persuade white people to sell low once a black family bought a house in a particular neighborhood, and redlining, in which banks refused to lend to blacks in certain neighborhoods.
The marker in the Ludlow neighborhood is one of seven locations identified by the Cleveland Restoration Society in its effort to create an African-American Civil Rights Trail in Cleveland, the first of its kind in a northern city.
Hammond, whose family moved to the neighborhood in 1961, four years after the Ludlow Community Association was founded, recalls growing up in a neighborhood where children liked to ice skate together in a pattern she said the Reverend Martin Luther King Jr. would have appreciated it. .
However, "even up until the 1950s, families moving into Ludlow had to get 20 signatures from their neighbors before they could buy a house," Hammond said, paraphrasing Isaacs on the Supreme Court's Shelley v. Kraemer, who overturned racial covenants. , like those in Shaker Heights. "It was not an easy decision for the Whites who decided to stay after the bombardment."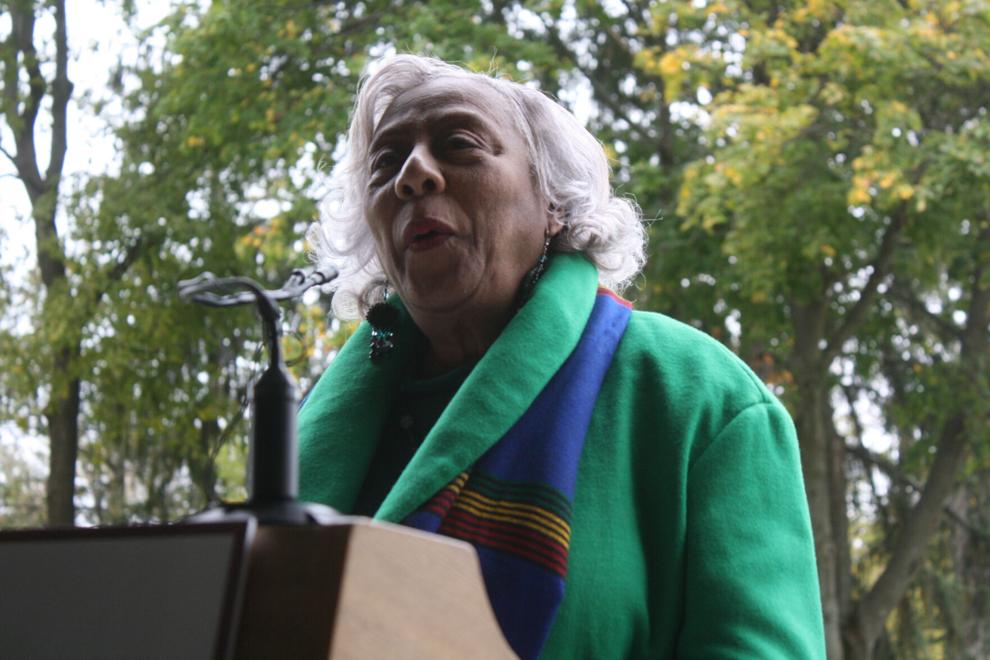 She also quoted Barnett as saying, "'…you're starting to question his judgment. Maybe my neighbors are right – how do I know property values ​​won't go down – what will happen to the quality of our schools? … I found my voice.'"
Other founding members included the Branches, Fitchs, Fonoroffs, Kings, Ladanyis, Martins, Masons, Mazohs, Polsters, Richies, Seldins, Spinnels and Walkers, according to Hammond, who wrote his master's thesis on the Ludlow Community Association.
"By working together primarily in their homes, backyards and schools, the LCA has reversed the trend of white flight, blockbusting and re-segregation," Hammond said. "Pioneers such as Joseph and Joanne Finley, Allan Gressell, Carolyn and Burt Milter and Ron Spetrino helped with the housing program, fundraising and buying straw."
The example of the entire Ludlow Community Association was copied in other neighborhoods in Shaker Heights, including Moreland and Lomond, but also became a model for neighborhoods across the country.
The Oct. 20 memorial attended by more than 100 people was held in memory of Isaacs and Kevin Lowery, co-chair of the Ludlow Community Association, who died in July.
Barnett's son, William Barnett, who spent much of his childhood in Ludlow, said efforts to stabilize the neighborhood came to fruition in 1968 through the efforts of the Ludlow Community Association after estate agents called the desirable neighborhood for whites as a "lost cause."
He said residents are hosting community events, including housing tours, to introduce the neighborhood to potential buyers.
"I grew up with African-American friends," Barnett told the Cleveland Jewish News on October 24. "It was just normal for me."
He also remembered his mother, the late Emilie Barnett, throwing a block party in 1963 to introduce the neighborhood to African ambassadors, who were discriminated against when they crossed the Maryland line while driving from New York to Washington, DC.
"My mom had seen this and she wanted to reach out and show them a community that was kind of a landmark in the United States in terms of African Americans and white people coming together and living together," said said Barnett. "So she contacted the State Department."
Letters from African ambassadors in 1963
Judge Dan Aaron Polster also attended the commemoration. He grew up on Keswick Road and his parents, Elinor and the late Lewis Polster, were founders of the Ludlow Community Association.
"It was a great place to grow up," Polster told the Cleveland Jewish News on October 20. "I didn't realize how historic it was until later, maybe in high school," Polster said. "And what I learned is that ordinary people can do extraordinary things if they don't take a pass. We all have excuses: it's too hard, someone else will do it, whatever. …And I know the Jewish concept of minyan is, you get 10 people, you can support each other. And that's what they did. Probably none of them could have done it alone. But this little group together, they did it and they changed the world. Just people, regular people, so it's great to be a part of that.
Cuyahoga County Executive Armond Budish spoke about the discrimination he faced as Ohio House's first Jewish speaker.
"I felt that no more and no less than many of you have felt trying to deal with the prejudices that still exist in the community," he said. "It's so important. It's important to all of us. But I'll tell you, it's also important to me personally, because as a Jew, the Jewish community has been involved in the civil rights movement from the beginning.
Budish was credited for his support in obtaining the historical marker.
Shaker Heights Mayor David Weiss also spoke about the importance of the marker and the timing.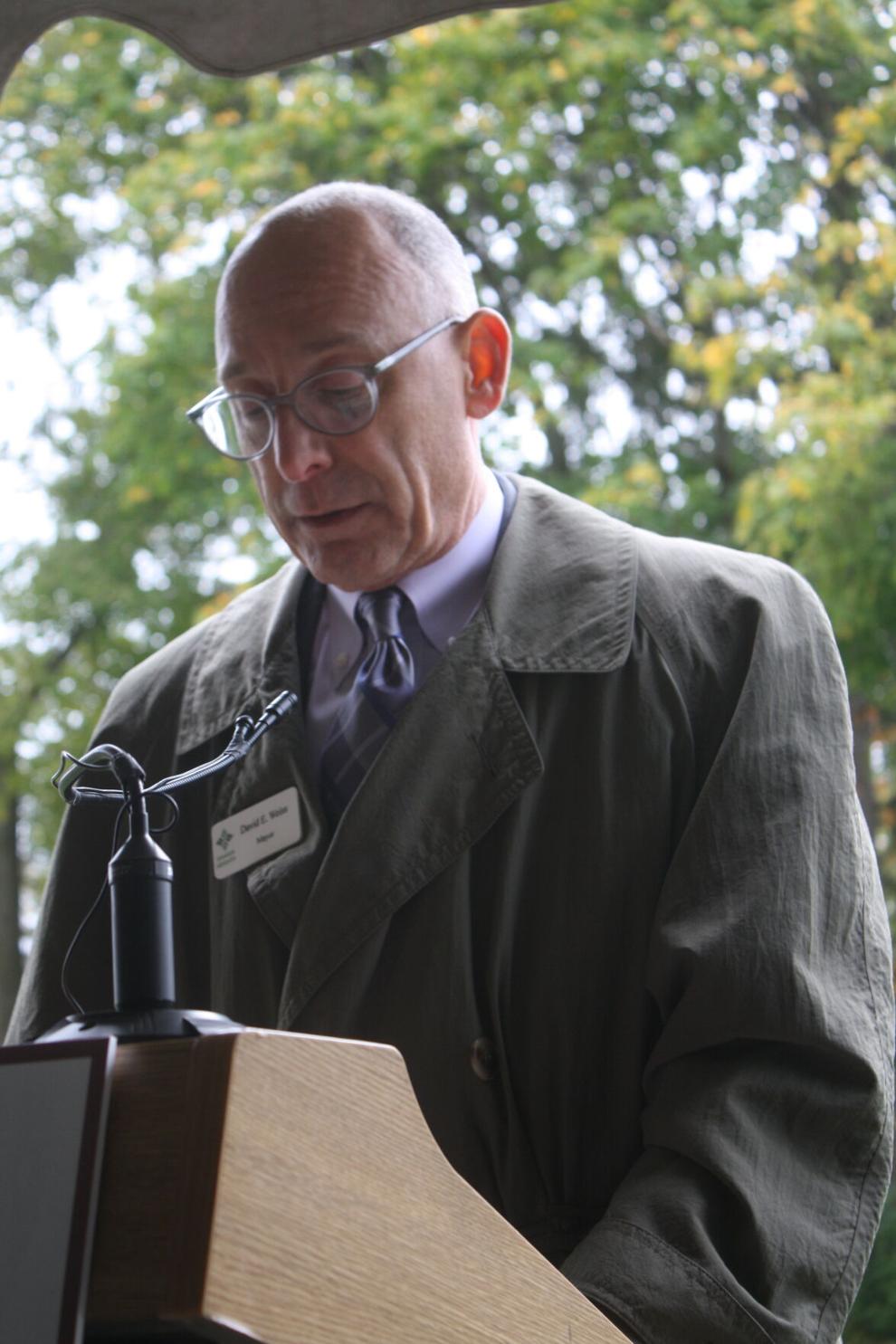 "Let me say that the restrictions and practices that have established and maintained segregation here are part of our local history. Frankly, it's not a part we're proud of. And yet, we have to recognize that if we want to go beyond that," Weiss said. "And with the help of this marker, we can ensure that future generations know of the progressive, determined and socially conscious residents of Ludlow of the late 1950s and beyond, who were among the first to address the racial integration. And in doing so, they laid the groundwork and set the framework for the candid dialogue about race that continues in Shaker Heights to this day. … With this marker, it is an important reminder that we have an impressive heritage, even impressive, to be respected, and we intend to do so.