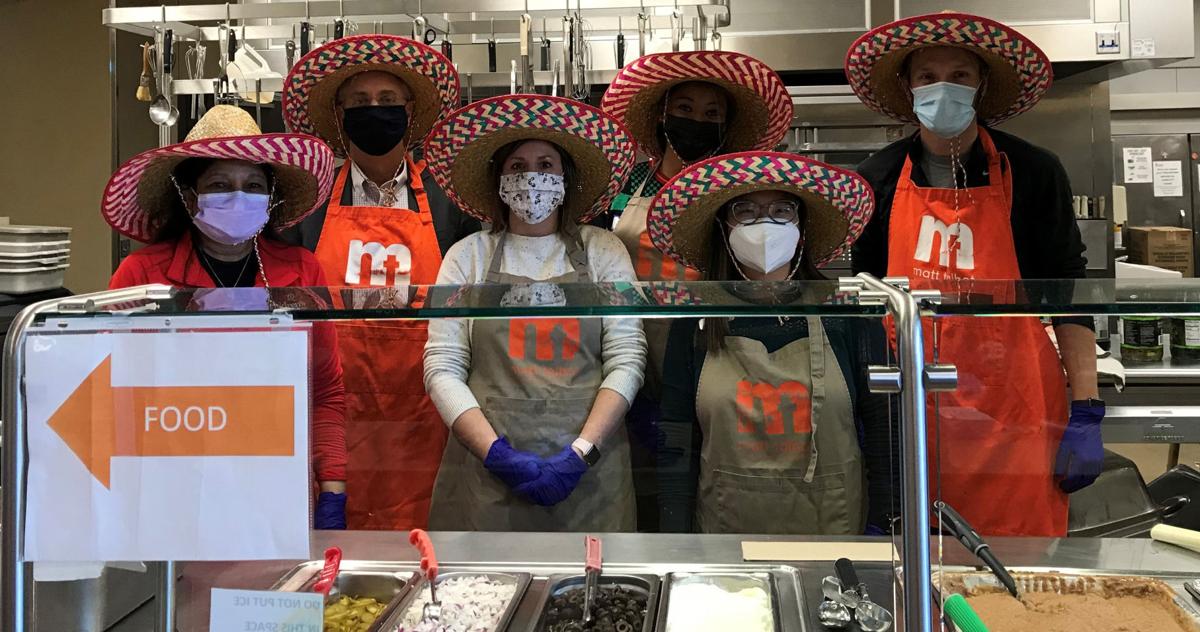 Matt Talbot Provides Meals and Ongoing Support While On Vacation | Extra Quarter
SUBMITTED BY SUSIE WILSON, Matt Talbot Kitchen & Outreach, for Neighborhood Extra

Matt Talbot Kitchen & Outreach maintains his regular meal schedule during the holidays, including volunteers serving special, fully prepared meals for lunch (11:30 am to 12:30 pm) and dinner (5:30 pm to 6:30 pm) today – Christmas Day.
Customers can choose to dine on site or have their meal "to go". Everyone is welcome.
The annual holiday celebration took place over lunch on December 16 with a traditional Mexican feast hosted by Mexican restaurant La Paz and served by Matt Talbot's board members.
Community members worked with outreach staff to provide vacation assistance to individuals and families in Matt Talbot's housing programs, which use evidence-based and compassionate service delivery models that include case management and assistance in finding quality affordable housing. Customers received assistance with basic needs, transportation, furniture, clothing and Christmas gifts for their children.
"Everyone deserves a special celebration during this season of giving and hope," said Susanne Blue, Executive Director. "This year, more than ever, it has been wonderful to see the positive response from the community and the gratitude of those who are helped."
Gift card donations of any amount to local grocery stores, restaurants, gas stations, Walmart or Target are always required to accommodate customers. Cards can be mailed to Matt Talbot or dropped off between 8:30 a.m. and 6:30 p.m. Monday through Friday. Contact Lori Wellman, Director of Development, at 402-817-0621 with any questions or for more information.