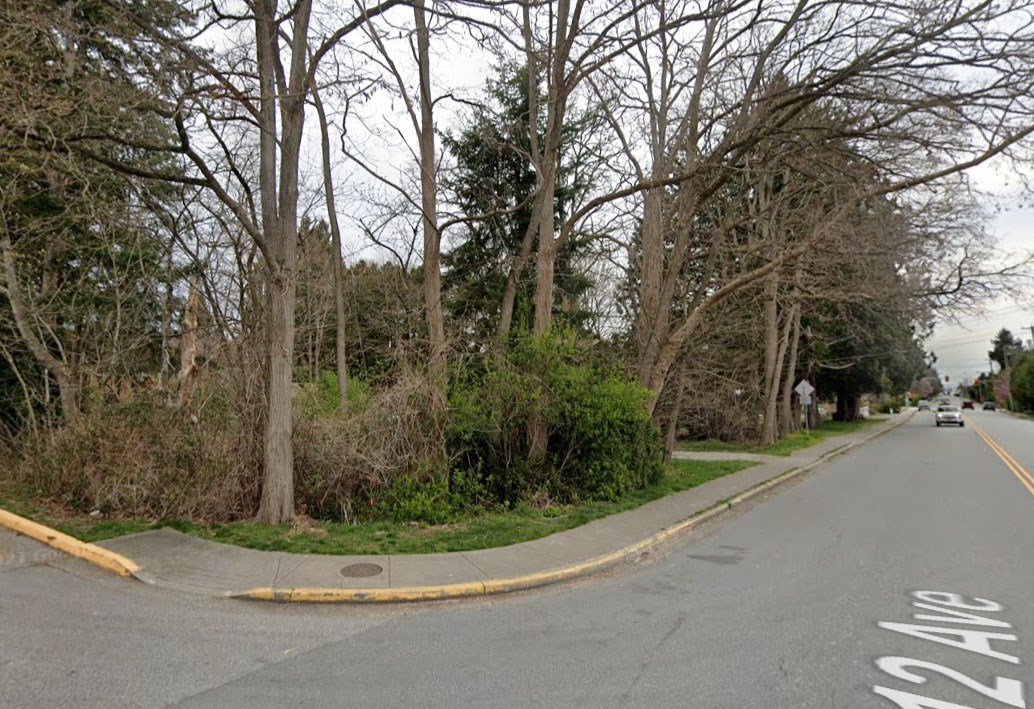 More Delta lot consolidation, subdivision on the horizon?
Tsawwassen Lands Consolidation and Rezoning Proposal Still Under Review by Staff
A group of Tsawwassen residents are loudly opposing a housing development project on 12th Avenue at City Council.
Letters and a petition have been submitted regarding a development that would see the consolidation of three single family lots into 10 in the 5100 block of 12th Avenue adjacent to Cliff Drive Elementary and Brandrith Park.
Sync Properties Ltd.'s rezoning application, which has yet to come to council for consideration, would see 10 small detached single-family homes with secondary suites built on each new lot.
Increased density and traffic in the area are among the issues raised by opponents.
Lot consolidations can be seen elsewhere in the city, including along 72nd Avenue in North Delta, where several townhouse developments have already been built.
Other requests in the City of Delta to subdivide or consolidate lots include a proposed three-unit townhouse development on property at 4780 48B St. in Ladner Village. This lot would be divided into three.
The Planning Department notes that the property is designated to allow three-storey residential buildings, but concerns raised by the public include the massing of the proposed building, loss of privacy, lack of compatibility with the historic context of the village from Ladner, parking problems and increased traffic. .
Examples of rezoning proposals to increase the density of individual lots, which still require final council approval, include a rezoning proposal for a single family lot in the 700 block of Brooke Road to allow for a residential duplex.
Elsewhere in North Delta, council recently approved a proposal to allow a property in the 8700 block of 112 Street to be subdivided into three individual lots so that three houses with sheds can be built on each.
Council also approved a proposal to subdivide a property in block 11100 of River Road into six, along with an environmentally protected lot, to build six new detached houses.
Another example of an approved application that is frequently brought before council was a proposal to subdivide a lot in the 11000 block of 80 Avenue into two with a detached house to be built on each.
Previous changes to the city's secondary housing policy now allow these houses to each have a secondary dwelling.
The city's new housing action plan, approved by council last year, could lead to increased demand.
Strategies that have yet to be implemented include pre-zoning to expedite the development approval process, which would rezone multiple sites at once to conform to OCP land use designations.
Pre-zoning would also, in some cases, encourage priority development by the community or provide soft density in low density neighborhoods.
Low density would allow units like duplexes, triplexes, quadruplexes, second homes, single suites, and townhouses in historically single-family neighborhoods.