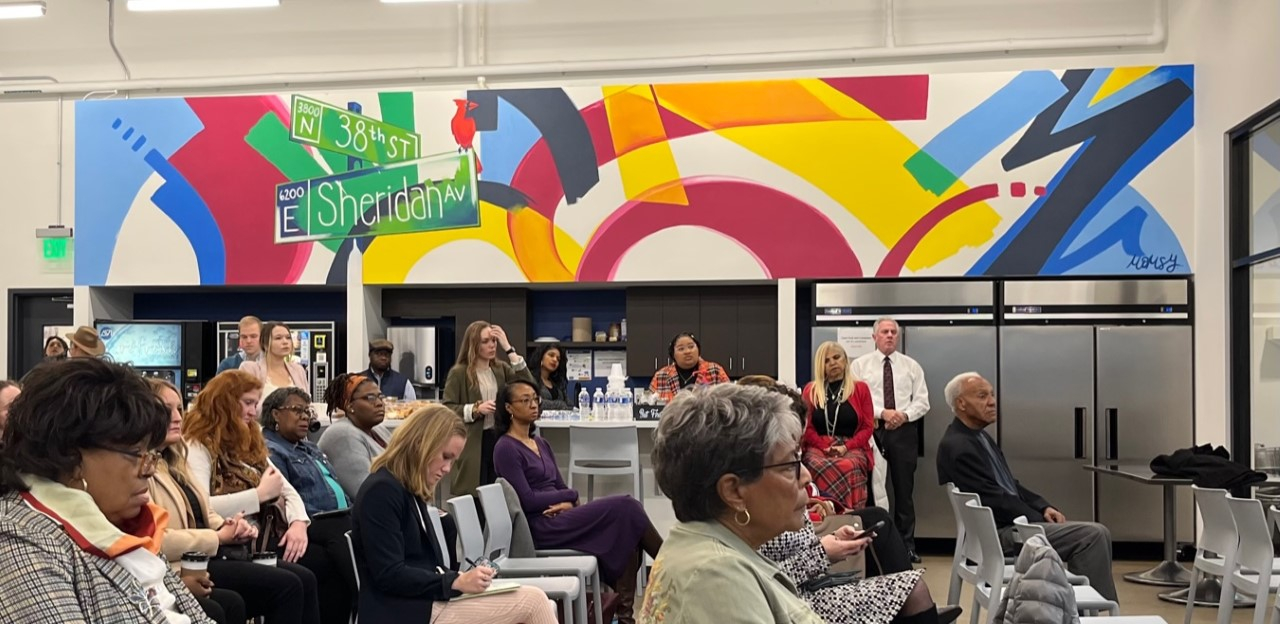 Neighborhood on the northeast side named Last Elevator Zone
The next Indianapolis community to be designated as a Lift Indy neighborhood is named. The East 38th Street corridor on the northeast side of town is Lift Indy's eighth precinct.
The $3.5 million investment announcement builds on previous development in the area led by Cook Medical, nonprofit groups and the city.
The Department of Metropolitan Development will use federal development and housing grants to invest in the area. DMD director Scarlett Andrews said the aim was to build on recent successes.
"They need an additional infusion of additional affordable homeownership and rental opportunities and additional investment in small businesses to really push them to the next level as a community," Andrews said.
DMD will distribute federal development and housing grants for new homes, an affordable apartment complex, mortgage programs, microenterprise loans and park improvements.
This is the District (D) of Indianapolis Councilman Keith Graves. He said years of divestment have created disparities for Indianapolis residents.
"So this investment by Lift Indy will revitalize this East 38th Street corridor and create opportunities for residents to overcome social and economic barriers and this investment will dismantle the zip code divide," Grave said.
The collaborative neighborhood revitalization effort was championed by Ashley Gurvitz, CEO of United Northeast Community Development Corporation. She said the engagement of the private and public sectors has made a difference.
"They stuck with us to see that community development can be done with community and done well with community and I can't stress that enough," Gurvitz said.
Other LIft neighborhoods include Old Southside, Far Eastside, and Martindale-Brightwood.