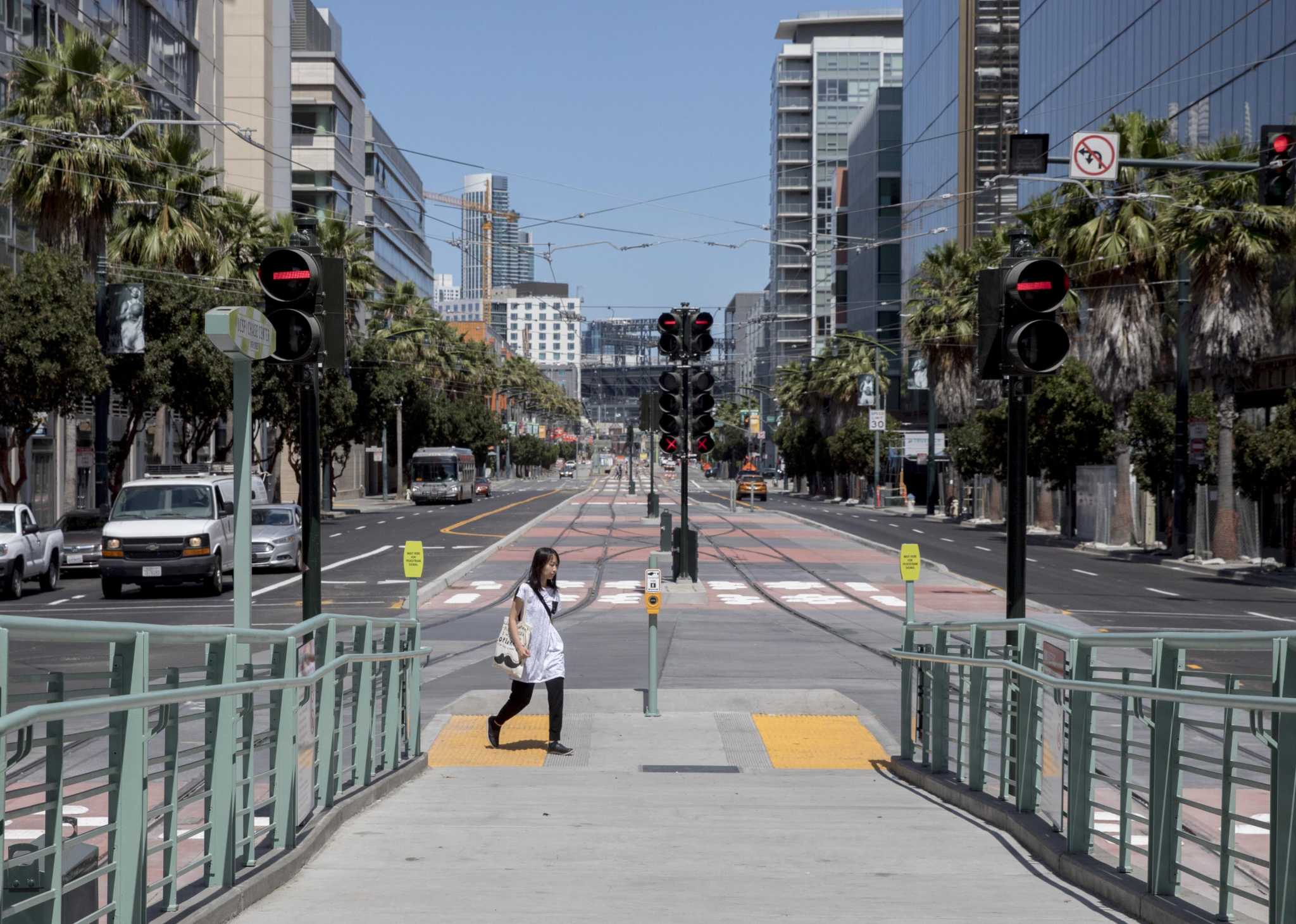 Residents of this SF neighborhood are suing the city over sinking streets and sidewalks
Residents of San Francisco's Mission Bay neighborhood, where streets are sinking and curbs and sidewalks are cracking, are suing the city for repairs and damages, saying officials made the wrong decision to approve construction above above a weak embankment.
The 303 acres between Interstate 280 and the San Francisco Bay, now home to 6,000 residential units, was part of the bay before it was filled with rocks and dirt in the late 1800s. And when the city ​​approved development in 1998 of the Mission Bay neighborhood, complete with homes, businesses, schools and a hospital, according to the lawsuit, city officials ignored the weakness of the underlying land.