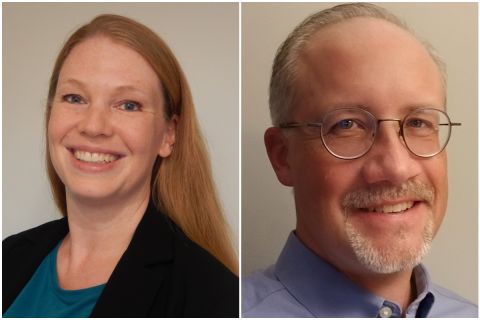 Reviews | Michigan should learn from the past — school consolidation isn't easy
Prior to World War II, most schools in Michigan offered "elementary" or K-6 or K-8 education and predominantly in rural areas. Secondary schools were in cities or towns and had no obligation to serve smaller districts. Although created by the state constitution, the state government has largely refrained from interfering in local schools under the principle of local leadership and control.
Other states took a much stronger hand in district affairs, requiring mergers into larger K-12 systems regardless of local desire. Michigan did so only with great reluctance.
Consolidation took place between World War II and 1970 mainly from local initiatives. From 1945 to 1960, the growth of the student population from the "baby boom" increased the demand for services such as special education, enhanced vocational training, and expanded study programs. The patchwork of small primary districts could not fund any of these goals. K-12 districts, faced with their own fees and students coming to a district where their parents could not vote, were denied access. This sparked difficult local discussions around mergers and annexations.
The role of the state was to change the allocation of funding for high school students in elementary districts, simplify the legal processes for annexation and consolidation, and remove financial barriers to consolidation. The discussions also resulted in a consensus on what defines an ideal strong neighborhood:
Provide comprehensive K-12 education through expanded services and activities
A substantial tax base and a defined student population
Respect community identity, with rational boundaries
Students attending districts where parents can vote in school board elections
Finally, the State left the local communities to solve the problems, without subsidies or special assistance. These circumstances resulted in the reduction of nearly 4,500 districts between 1945 and 1963. All consolidations were voluntary; negotiated and executed on a local basis and approved by voters or their elected school boards.
The period from 1964 to 1968 brought a further reduction of districts. The initial wave of consolidations had slowed, but there remained nearly 1,000 school districts that did not offer a full K-12 education. Public Law 289 of 1964 required that a committee within each intermediate school district prepare a plan to eliminate non-K-12 districts and any K-12s deemed too small. The plans required voter approval so weren't mandatory, but still created a backlash of lawsuits in Michigan's Supreme Court. Even so, 762 districts were eliminated, the vast majority for reasons similar to those in the years before AP 289. The direction of these mergers again came from the local level.
Consolidations have created difficult discussions. Concerns about community identity, the value of large schools versus small schools, and the abandonment of existing facilities made everyone difficult. The process, while not painless, was a patient and realistic calculation of a school district's ability to continue, and a commitment not to wait for a forced decision.
The renewed discussion on school consolidation should recall a significant difference between those of 1945-1968 and those of today. Critically, outside of parochial schools, few options existed beyond traditional public education. Since 1994, however, the educational landscape has changed with the charter school movement, the school of choice, and new school funding models.
Yet, past consolidations still offer insights and questions that require substantive discussion:
What are the main objectives of consolidation? Are only traditional districts being targeted or are the inefficiencies of charter schools also being discussed?
Even with the goal of effectively delivering education services, how do we weigh the importance of community identity and vitality and the empowerment of marginalized communities (both rural and urban)?
With a competitive market, does that mean rational boundaries and sizes for traditional neighborhoods? Limit the number of charter schools to rationalize public investment in physical facilities?
Are we willing to reduce choice in the name of efficiency, and what about involving parents and voters in these decisions?
School consolidation isn't just a matter of financial considerations—it's only part of the story. Even with the vastly different educational landscape of the 20th century, if consolidation is serious, it requires a multi-pronged approach that emphasizes local dialogue and negotiation to gain public support.