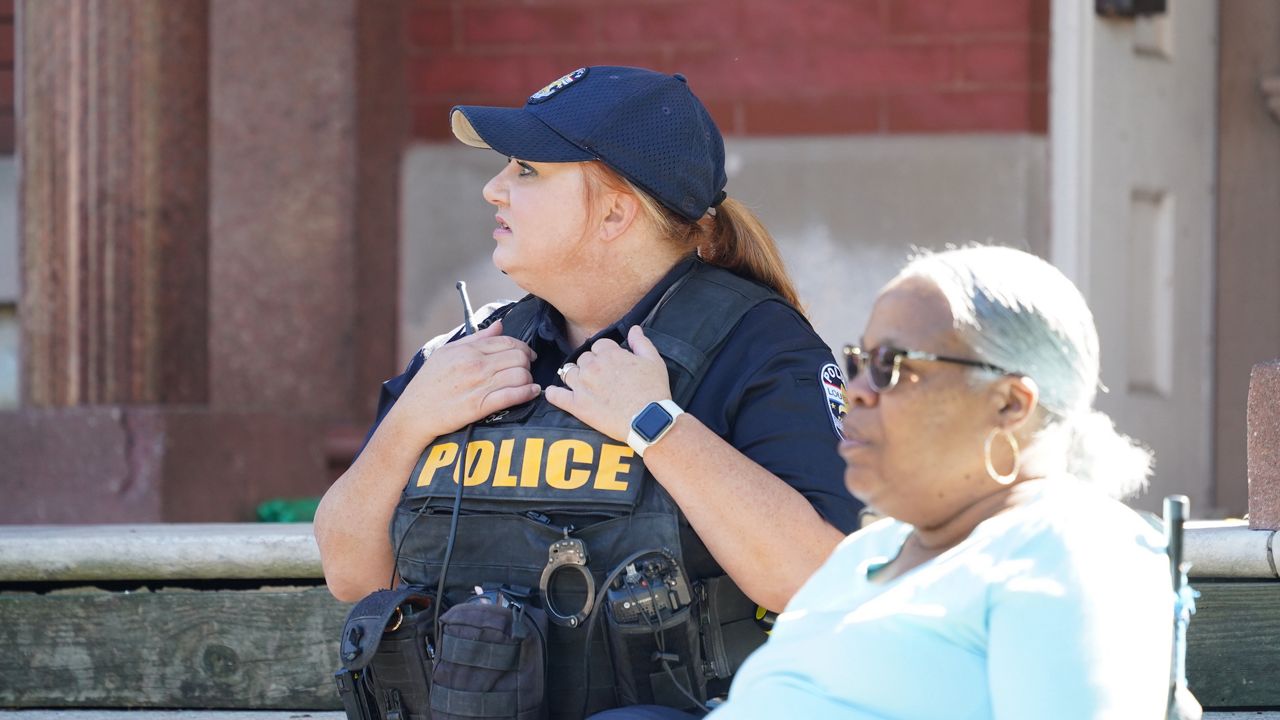 The neighborhood supports children at bus stops
LOUISVILLE, Ky. – Neighbors walked to bus stops around the Louisville metro to support children affected by Wednesday's deadly shooting.
---
What would you like to know
Neighbors rally behind students after fatal car shooting at school bus stop
Tyree Smith, 16, was shot and killed while waiting for her bus on Wednesday, September 22, and two others were injured
Lauren Sprigg works near the shooting scene and escorts students to the bus stop
LMPD located a stolen Jeep possibly used in the drive-by shootout
---
Members of the Russel Ward are coming together to support school children affected by Wednesday's deadly shooting that killed a student at Eastern High School.
Parents and neighbors gathered at the bus stop near WJ Hodge and W. Chestnut as the students wait for their bus. Wednesday's shooting happened just steps from where Lauren Sprigg goes to work every day.
"This is right where this van is located, this is where it stops," said Sprigg, pointing out where school children are picked up each morning.
Sprigg said security footage from the camera mounted on his apartment building shows a chaotic scene even before the sun rises on Wednesday.
"Yeah, yeah, you can hear the gunshots and the screams, very, very traumatic," Sprigg explained.
In the days that followed, there were community gatherings to support the neighborhood children as they got on and off the school bus.
In fact, Sprigg escorted several children in the afternoon. Other neighbors have organized vigils, church support groups and sidewalk art rallies.
"Our team is here. We also brought in two volunteers to bring the children to school, whether to drive them or bring them to their bus stops in the morning and I came here in the afternoon, "Sprigg added.
Sprigg works for Socially Innovative Properties, which helps disadvantaged and at-risk families find good housing, but their mission goes beyond. This is evident in the days following Wednesday's drive-by shooting.
There is a lot of community engagement and SIP even partners with Goodwill to help support families.
"Well that's one of the things we try to do is work with kids from an early age. We call them all 'peacemakers', "she said.
Sprigg has issued an open invitation to anyone who wants to join her to drop them off in the afternoon. "I would like to have other people.
A reward of $ 10,000 is available for information leading to an arrest in this case. The LMPD's anonymous whistleblower line is (502) 574-5673.