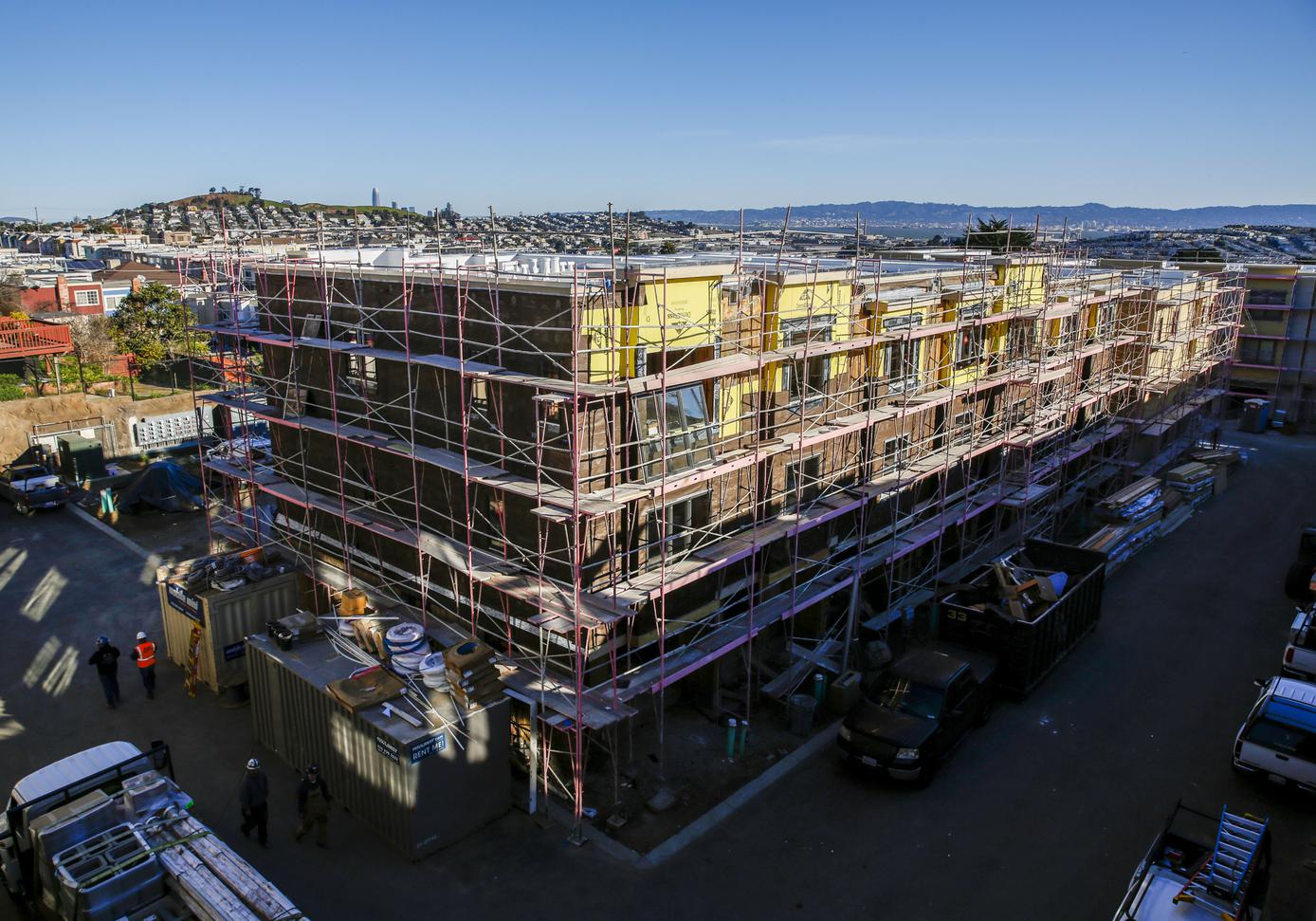 You might not notice it, but SF's Portola neighborhood has its biggest housing project in 50 years.
Portola's biggest subdivision in San Francisco in 50 years doesn't tower over its neighbors or call attention to itself with flashy metal siding or a modern glass facade.
In fact, if it weren't for the black "TRI Pointe" awning over the door and the comings and goings of construction workers, you might not know at all that you were walking past new dwellings. Its stucco exterior blends into the row of houses along Cambridge Street, a quiet residential road that connects Silver Avenue to the north and McLaren Park to the south.